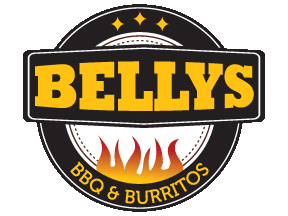 Due to Staffing,
We will be Temporarily Closed

Sorry for any Inconvenience
We TRULY APPRECIATE ALL YOUR SUPPORT!!!
Bellys BBQ & Burritos opens in East Petersburg
Bellys BBQ & Burritos has opened in East Petersburg with burritos and Southern-style barbecue.
​
Bellys BBQ & Burritos features pulled pork, brisket and barbecue chicken in a variety of sandwiches and burritos. There are also barbecue platters and burrito bowls in addition to ribs, wings and deep fried burritos.
Owner Tim Brandt is the former owner of Blue Water Pools who sold that business and went to culinary school. After graduation, Brandt competed in barbecue competitions before deciding to open his own restaurant.
Brandt said the restaurant makes its own rubs and sauces with both Carolina and Texas-style offerings.
The restaurant, which also has several picnic tables outside, has a dozen employees.